Lagnatækni´s history of working for Actavis is quite long and started with its predecessor, Delta, when a new pharmaceutical factory was built in Hafnarfjörður in 1996.
All the way since, Lagnatækni has worked for the pharmaceutical manufacturer both in Iceland and abroad. In Hafnarfjörður, the manufacturing facility has been expanded twice, first in 2005 and then again in 2010. In addition, a new laboratory building was built in 2006.
Lagnatækni has taken part in designing, consulting and commissioning of systems for Actavis around the world, from getting one of Actavis largest solid oral dosage manufacturing sides up and running in Bulgaria to consulting around laboratory facilities in India.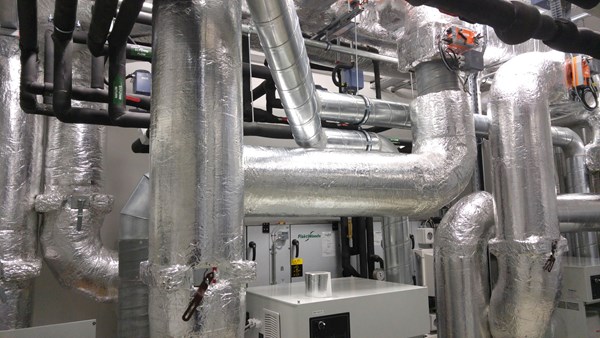 The company´s longest continuing connection is though with Actavis pharmaceutical plant in Malta, which today is one of Actavis largest low humidity production sides. High humidity and temperature large part of the year call for extensive technical equipment to dehumidify air to ensure low humidity environment for production.